Solar Comfort Heater Review
by Tom from New York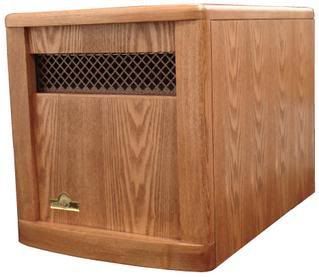 I recently just purchased a Solar Comfort Infrared Heater through this site, The Infrared Heat Source.com, and it has definitely exceeded my expectations

.

In comparison to the Comfort Zone and EdenPure Infrared Heaters, the features on the Solar Comfort Infrared Heater definitely outperform the rest. The Solar Comfort Heater is built of high quality materials, and has helped me to efficiently heat my home while also saving some money on my monthly heating bills.

The air flow design in this Infrared Heater is really quite impressive. The Solar Comfort Heater has an air inlet in the back of the unit and a fan that can effectively move up to 120 cubic feet of air per minute. This allows for the Heater to heat the surrounding area quickly and efficiently. The Solar Comfort also comes with a high quality Polytron woven air filter to remove dust and other particles from the air while it is operating. This filter comes standard with units, and is easily cleaned. Other Infrared Heating units do not come with such an advanced air filtraion feature.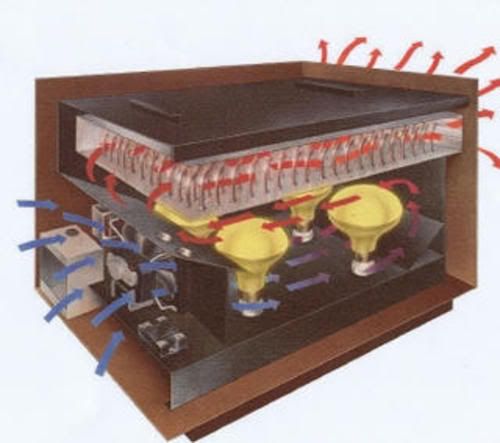 Now let's discuss how this Heater actually creates the warm Infrared Heat that warms my home. The Solar Comfort Heater contains 4 375-watt Infrared Heating Lamps that are contained within a non-reflective steel chamber that allows for the maximum amount of Infrared Heat energy to be absorbed. They are controlled by an integrated Thermostat that allows you to dial in just the right temperature. The Heat Exchanger in the Solar Comfort contains multiple rows of patented VenturisAir tubes. The Heat Exchanger is vital part to any Infrared Heater because it is the part that actually transfers the heat that the unit creates to the air passing through. The particular unit I purchased is also rated to efficiently and effectivley heat an area of 800 sq feet, and it does this by consuming around 35% less energy than a standard electric heater would use.

Overall, the Solar Comfort Infrared Heater is really one of the highest quality Infrared Heaters on the Market today, and the Solar Comfort unit I purchased performs great. It heats the surrounding area evenly from floor to ceiling, while also improving the quality of the air. The unit is also extremely safe. It is only ever warm to the touch when operating at full capacity and has a high-limit safety switch that will shut the unit off if it reaches too high of a temperature.
---
Shop for Solar Comfort Infrared Heaters here.